Description
Show your mood without saying a word!
The Moody Octopus™ is the perfect gift to yourself or a loved one to show that you care! You can express your feelings by reversing the adorable Moody Octopus™ to show a different emotion. There are lots of different colour combinations to collect to suit your mood and style. Get the viral gift of the year!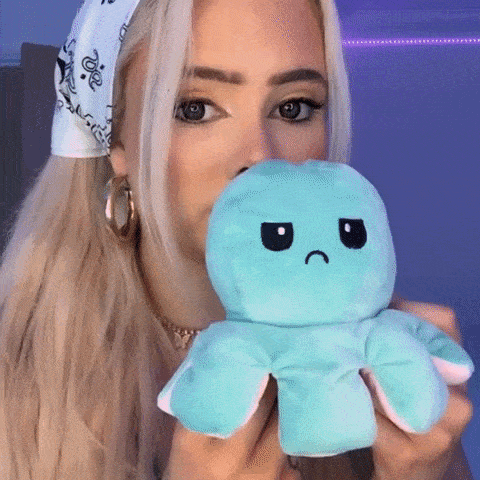 ✔️ Super soft and cozy to touch and made with the highest quality materials.
✔️ Easily washable to keep your Moody Octopus™ nice and clean.
✔️ Available to collect in a wide range of colors.
✔️ Worldwide FREE Shipping over 25$
As Seen On TikTok & Instagram!
These plushies are the perfect gifts for birthdays, baby showers, Valentine's day & more. A fun gift for any plushie lover. 
Perfect for playing, collecting & cuddling.
Collect Them All!
Your new companion when you are feeling happy or down! Moody Octopus™ is the perfect companion to sit on your desk, in your bed, on the sofa, in the car, even in your bag! Add some humor to you life or even better, gift some more to someone else! A group of cute reversible octopuses are here to support you emotionally through thick and thin! Share your feelings with your New Cute Octopus Plush friend!
We offer

 

FREE Worldwide Shipping Over 25$. Not by rocket ship… but it'll get to you! 
Payment & Security
Your payment information is processed securely. We do not store credit card details nor have access to your credit card information.